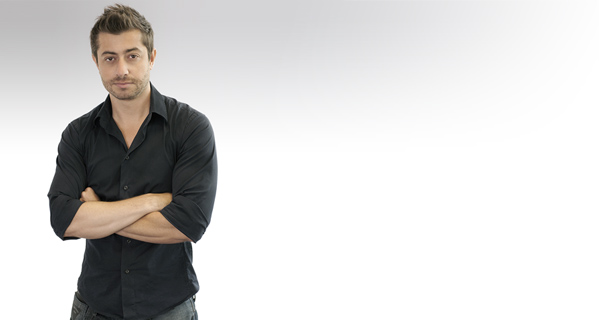 I cannot remember exactly when and where it started but I do remember myself seated close to my grandfather who was drawing birds .. these were always the same drawings but they lived thanks to his magical hands!
Shapes, lines, volumes, shadows, and colors have always fascinated me, but not the computer itself .. it was something bizarre ugly, full of numbers, green letters on a black screen..
I started drawing all the objects that where in my house, relentlessly and repeatedly, this way somehow I was photographing … using pencils, pens, and papers.
The new age was knocking at my door and it was impossible to run away and ignore the new technologies. Therefore, my parents pushed me to learn "information technology" .. Codes and more and more codes, but no art on that.
Everything has changed when I found out that finally I could express myself and draw using the very simple software. The success was achieved! The Internet age – almost monochromatic – has begun…
I registered myself for an advertising/marketing university, but after two years I realized that it was not my thing. I changed the faculty and started the new chapter, a new University of Design and Arts.
1999 with a classmate I started my first company – a huge challenge to develop online advertising and multimedia projects.
The company developed very well and was growing very fast at the same time.
2004 I was invited to come to work in Poland on a small and short project.
2005 I came back to Poland to work as an Art Director.
Many years of experience, working in many languages and countries like Poland, Portugal, Brasil, England, South Africa, Netherlands, USA, Green Cape, France, Italy and Spain helped build up a very solid design background and expertise.
Today, I am ready to work as full-graphic designer matching all market needs and multi-platforms projects with quality and always on time!
Do want to know more? Check out my other stuff:


 Linkedin

 Jimdo Portfolio

Youtube Channel:
http://youtube.com/c/BK42channel
BK42 Blog: www.bk42.eu